An Open and Shut Case: Find Quality Garage Doors Today
There are few things more integral to the overall look and feel of your outdoor décor than your garage door. That may seem a bit strange—after all, no one is inviting their friends over to come ooh and ah over their brand new garage door opener—but without a good garage door, you'll quickly find your décor and home security simply doesn't work. If the door won't open, your car and other large pieces of large machinery will be trapped inside. If it doesn't close, all those valuables and, indeed, your home, will be exposed to all manner of potential home invaders. A good garage door can also make a major difference in your energy bill. No one wants to pay more than they have to when it comes to electricity bills, and inefficient garage door systems can be a real drain on your energy and wallet.
Here's a quick look at different types of garage doors and the type of installation you'll want and need to keep your home secure.
Types of Garage Doors
What are your options when it comes to acquiring quality garage doors? One of the major divisions in the world of garage doors is between electric and manual garage doors. Both have their pros and cons—manual garage doors obviously don't use electricity, while electric ones are less of a strain. Within that basic divide, there are further subdivisions, such as remote control roller garage doors and industrial roller shutters. From there you'll want to explore a world of different options when it comes to insulation and, of course, décor.
So, which option is best for you? We would definitely recommend investing in a garage door system with a roller shutter door. This type of garage door has a lot of features which make it attractive, including easy rolling movement when it comes to opening and closing the door, a sturdy frame fashioned from galvanised steel, and a finish which allows for more options when it comes to painting and texturing it. Coming back to home décor, that's definitely something you want, so shutter doors like these really do represent a blend of form and function.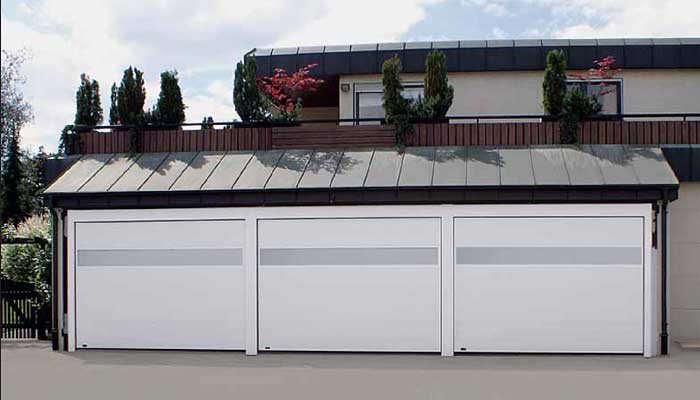 Garage Door Installation
One thing you're definitely going to want to do is have the installation crew measure ahead of time before they begin anything. You definitely don't want to waste hundreds or thousands of pounds on a garage door system that turns out to be too big or too small, and all because you and the installation service didn't do your due diligence and measure before beginning. If you're concerned about your electricity bill, you'll also want to ask the garage door installation team about the energy efficiency of each model.
Take the time to research the materials which make up each door, and see how they fit with both your home décor and insulation needs. The decision to change your garage door should always be an open and shut case.