How to Buy Real Estate in Thailand
You know already that now is the best time for foreign investors to buy real estate in Bangkok. After the opening up of the ASEAN economies and the ongoing expansion of both the MRT and BTS train systems around Bangkok, Bangkok's already lucrative economy is set to boom. With this boom will come an inevitable increase in prices around Bangkok and other cities of Thailand. With that in mind, the time to invest is right now and not a moment later.
To take advantage of these new changes, expatriates must buy into the Thai real estate sector. This article will review not only how foreign investors have been investing in Bangkok, but also show you how to take advantage of this bustling economy for yourself.
Purchase a Condominium
To look at potential properties with ease, you can visit sites run by companies, such as Dot Property, which list properties available for purchase or rent online. Of all the methods to invest in Thai real estate, buying a condominium as a foreigner is among the most straightforward and simple possibilities. This is mostly due to the 1979 Thailand Condominium Act, which allows foreigners to exclusively own condominiums anywhere in Thailand. This comes with the condition that the building in question must not have already sold its 49-percent foreign quota. Every condominium in Thailand must designate 49-percent of its units for potential purchase by a non-Thai buyer.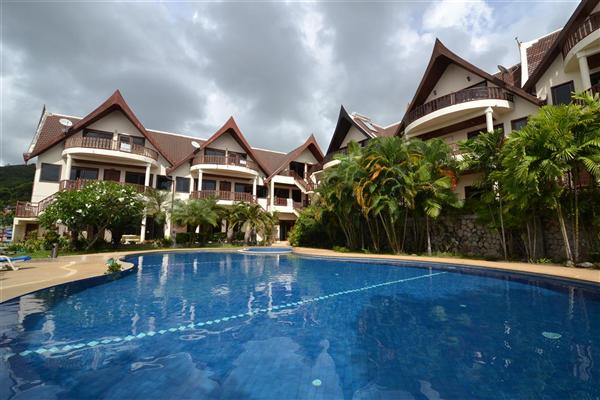 With this method, 51-percent of a building will always remain in the hands of local Thai people. That said, individual units that make up the other 49-percent can be sold to foreigners outright. It is thus completely legal for a non-Thai, non-resident investor to own 100-percent of a freehold condominium in Thailand. Since 2014, 17-percent of all condominiums owned in Bangkok are controlled by foreign investors. Since most workers in Bangkok and other nearby cities choose to rent rather than to buy property, you can stand to see enormous returns.
Townhouses and Detached Houses
Townhouses or detached houses are the best choices for the expatriate who got married and started a small family. With the loss of a communal swimming pool and a fitness area, they gain two or more levels as well as additional rooms and space. In some cases, there is even a chance to have a small garden or yard, suitable for young children in the household.
Unlike condominiums, which are covered by the Thailand Condominium Act of 1979, townhouses and detached houses have an area of Thai land underneath or around them. Since foreigners cannot own Thai land, you have a great opportunity as a married investor. If you have a Thai spouse or partner you can trust, the first option might be best. Your spouse or partner will buy the property completely in their name, allowing you to gain control of it as a significant other.
Foreigners have been heavily involved in real estate investment in Thailand for more than three decades. Each year, more and more flock to the Thai real estate sector to take advantage of its amazing opportunities. Whether you are new to foreign investing, or are a veteran in the field, there are ample possibilities for great returns. So start looking at properties now!